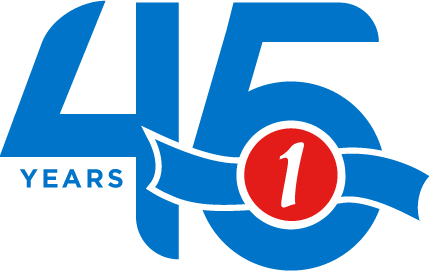 Radio Cayman, the Voice, the Heart, the Soul of the Cayman Islands – 45 Years Young
1976. It was an historic time. The release of the first Apple computer. Filming of the iconic movie Star Wars had just begun. For Caymanians, we witnessed the birth of our own Radio Cayman. Like any landmark, Radio Cayman holds that special place in our hearts. It brought us the opportunity to explore the world, from the safety of our shores. Connecting our homes like never before and uniting our three beloved isles.
It is believed that the germination of the Cayman Islands radio broadcast station began much earlier in 1951-52 among a collection of students. In the West Bay All-Grade school, four young boys, JB Groves, Owen Powery, Cecil Bush and Loxley Banks routinely toyed with the idea, going so far as to be disciplined for playing the radio in school! One of those young boys, Loxley Banks, would further this passion, becoming the advocate for a local radio station after returning from the U.S. Air Force. A fter serving on assignment with the Armed Forces Radio and Television service, it was Mr. Banks who championed the Cayman Islands mobility into the modern age of radio broadcasting.
However, the first community radio broadcast took place prior to 1976, as Mr. Malcolm "Mally" Coe, conducted a ship to shore radio announcement regarding election particulars, from his radio shop on the shores of Hog Sty Bay in the little wooden building at the South Terminal.
In 1974, the Department of Broadcasting was established under Foreign Commonwealth Office consultant, Roy Dunlap. However it was very much a team effort from those on the ground, including Harry McCoy, Vernon L Jackson, Marjorie Piercy, Vassel Johnson, along with MLAs Captain Eldon Kirkconnell, Richard Arch, Berkley Bush, Benson Ebanks, John Jefferson, and Trevor Foster. In 1975 funding was established and Mr. Dunlap became the first Director of Broadcasting, and Mr. Banks hired as Programme Controller. Further staffing increases were made in 1976, and on April 12th, 1976, Radio Cayman officially had its first test broadcast on 1205 AM, 1555 AM and 89.9 FM. The historic first Radio Cayman broadcast featured the breakfast session, PM show and the serenade.
What began as a small, three-studio operation on April 12th, 1976, broadcasting from half inch analogue tape machines, 8-track recorders and turntables, Radio Cayman 89.9 FM quickly blossomed and in a short 8 months carried 168 hours per week of radio programming, with 12 staff. With the arrival of the 1980s Radio Cayman started providing the Cayman Islands with a choice of two services, Radio Cayman One and BreezeFM 89.9 and 105.3FM on Grand Cayman and 91.9 and 93.9FM on Cayman Brac and Little Cayman. In 1980, Mr. Dunlap retired, and Mr. Banks took the helm as Director Radio Cayman.
With no television in those days, Radio served a multitude of solutions, from News to Entertainment. Programmes such as the entangled Soap Opera, 'House of Gold" filled the house each night or the Clithero Kid delivering family friendly jokes and touched upon the hip and now. Children's Roundabout provided educational opportunities to students, Men from the Ministry offered the glimpse into the political realm, and Open Line with Dorren Miller gave the public a much desired voice. And with fondness we remember the DJs who kept us entertained, from Ed Bush, Avery Eden, Lomax Rankine, Cheryl Ebanks-Miller, Joyann Rawlins, and Tessa Johnson-Bodden.
Deputy Director of Radio Cayman, reflected on her career with the station. "Having worked with Radio Cayman for over 39 years, I can honestly say I have thoroughly enjoyed this journey. We touch the homes and hearts of so many in the Cayman Islands Community and now worldwide through the power of Social Media and the Internet, and I have also had the pleasure of seeing many generations of families grow up with us. We truly do love our listeners".
Today, Radio Cayman still remains the primary source for Government news, the leading platform for talk radio, and responsible for three primary objectives. Delivery of newscasts and sports, covering local and international events, which includes press coverage of the courts and parliamentary proceedings, sporting and community events. Providing general information programmes such as For The Record, Talk Today, Business Buzz, Youth Flex, RC Fusion, Super Jam, Music Express and BBC overnight programmes; current affairs programmes, such as live coverage of National Heroes Day Celebrations, Pirates Week, Agriculture Shows and the State Opening of the Legislative Assembly, in addition to other entertainment, education and religious programmes. Thirdly, a primary tool for local businesses to increase their advertising presence including commercials, promotions and remote broadcasts. The station is also committed to the continued provision of quality service to Cayman Brac and Little Cayman.
Along with traditional radio, Radio Cayman has evolved into a multi-media channel including platforms on their website, mobile app, youtube, facebook, twitter and Instagram. Radio Cayman's Director said "Our aim is to keep pace with the changing technology while still bringing the same quality service that the community has come to expect from Radio Cayman. To that end, Radio Cayman wouldn't be where it is without it's talented and dedicated staff and they are thanked for the awesome job they do on a daily basis. We wish to also extend our appreciation the Government and people of the Cayman Islands for their continuous support."
Looking back on 45 years of progress, and as technology and customer tastes continue to evolve, so too will Radio Cayman continue to keep pace with the needs of our community, without forgetting our roots, and the island that time forgot. Radio Cayman, forever the Voice of the Cayman Islands.